Tuesday, March 1, 2022 / by Raj Jaggi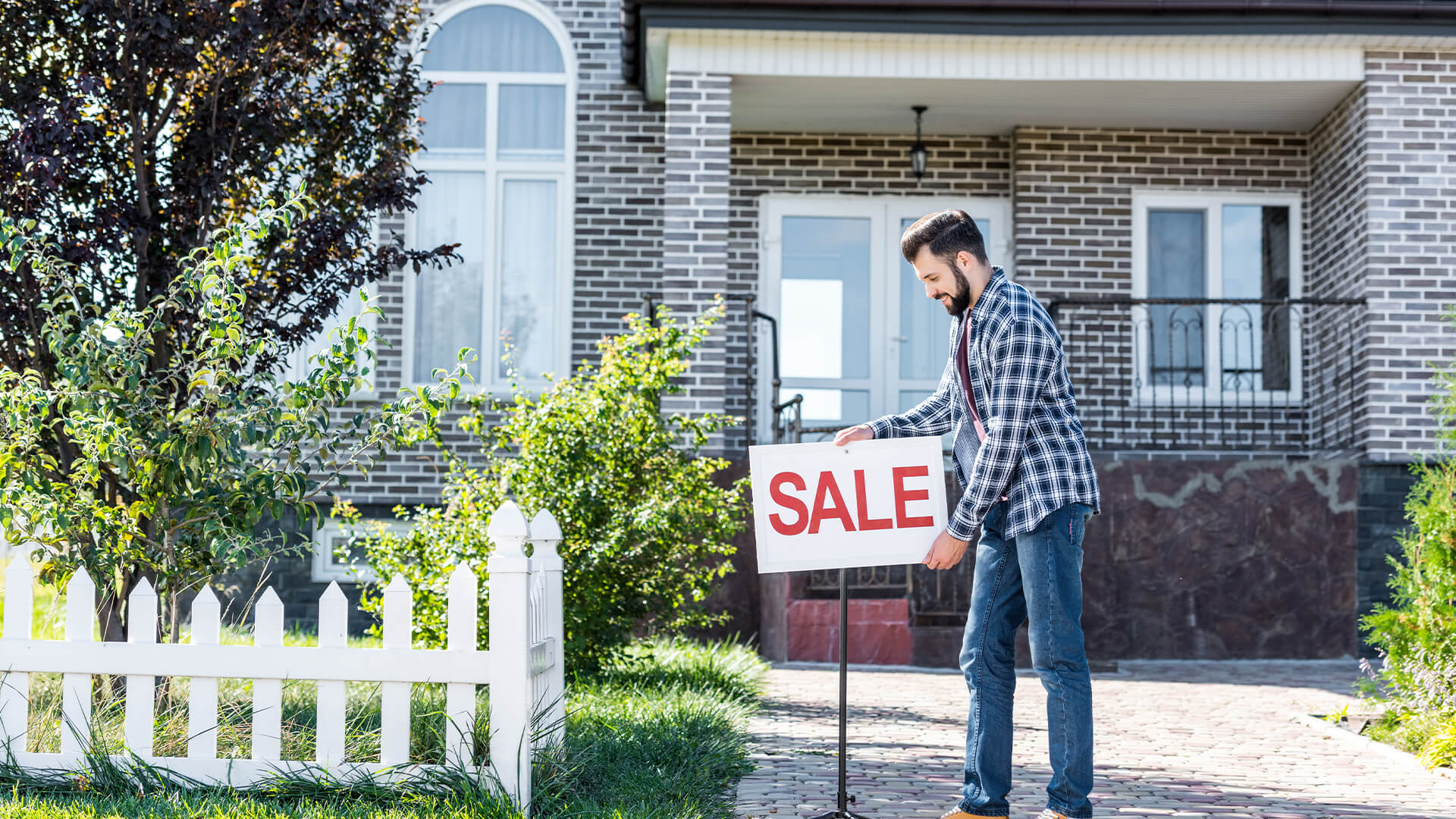 Supply chain interruptions are a problem in almost every business right now. This is also true in the present housing market in the United States when buyer demand significantly outnumbers house supply.
Right present, buyer demand is really high. The latest Existing Home Sales Report from The National Association of Realtors (NAR) shows that sales increased in January. Existing home sales increased by 6.7 percent month over month to a seasonally adjusted annual pace of 6.5 million, with sales up in all areas. However, there is one major stumbling block.
Inventory at an All-Time Low


The market is running out of available properties for sale due to high buyer demand. According to the above-mentioned report, the current months' supply of available housing inventory has dropped to 1.6 months. As a result, Lawrence Yun, NAR's Chief Economist, says:
"The inventory of homes on the market remains woefully depleted, and in fact is currently at an all-time low."

Realtor.com revealed their January inventory figures earlier this month. It aids in the confirmation of this idea. Here's a graph showing January inventory levels for the last six years: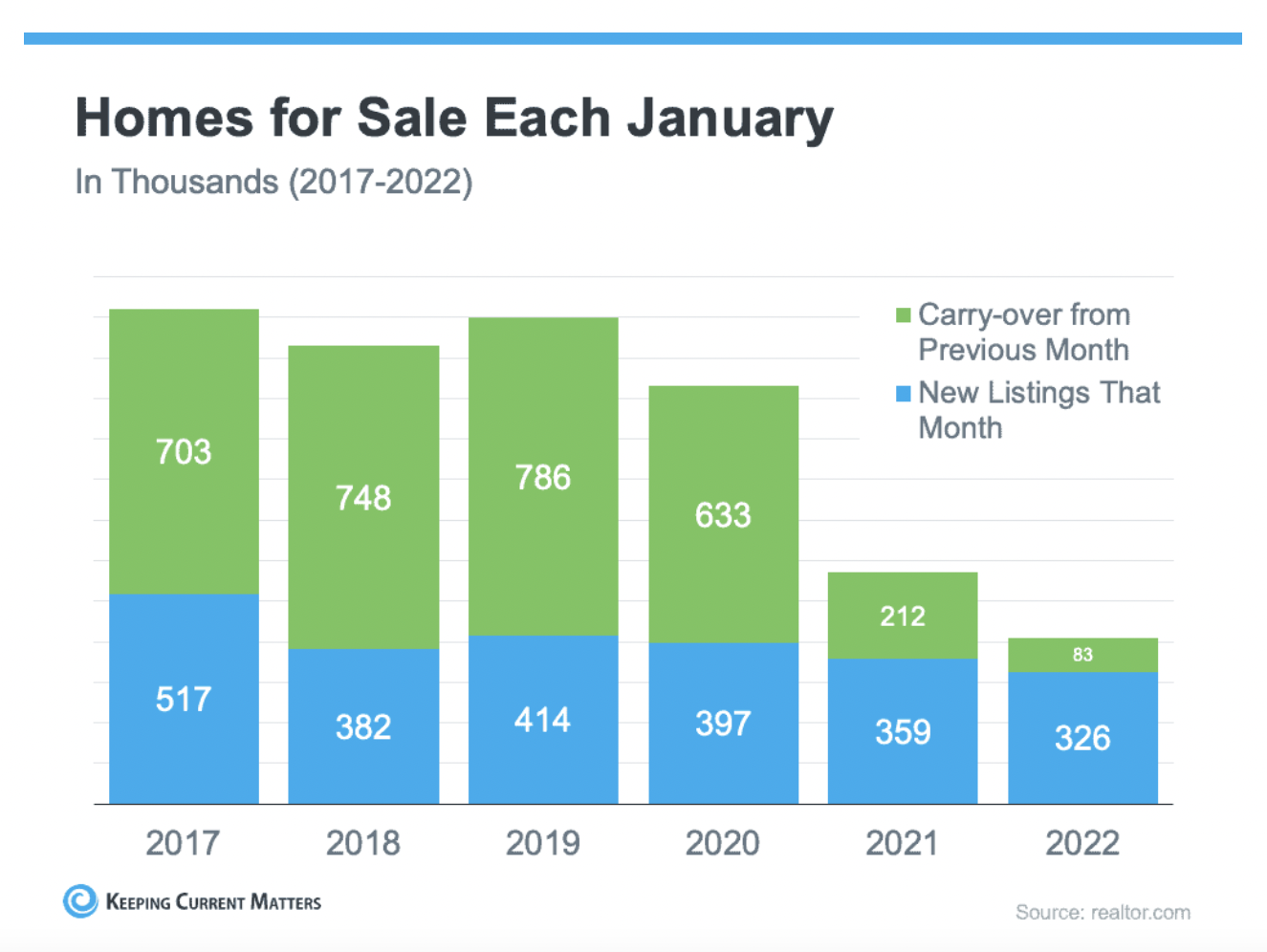 As indicated in the graph, the number of new listings on the market has fallen during the last four years (shown in blue in the graph). In addition, the graph shows that carry-over inventory has decreased in recent years. This is due to the fact that listings are no longer staying on the market long enough to roll over from month to month (shown in green in the graph). In other words, unlike before the pandemic, homes are not staying on the market for months. According to the above-mentioned report, NAR:
"Seventy-nine percent of homes sold in January 2022 were

on the market for less than a month

."



Odeta Kushi, First American's Deputy Chief Economist, describes it this way:
"A higher velocity of sales (lower [Days on Market]) helps to explain a housing market characterized by both higher sales & lower inventory. Many resale transactions are happening so quickly that they 'flow' in & then out of the 'stock' between the fixed monthly measurement of inventory."


How Does This Affect Sellers?


Anyone considering selling their home should act quickly. When demand is great and supply is low, a seller will always negotiate the best bargain. That is exactly how the real estate market is right now.
As many homeowners wait to place their homes on the market in the spring and early summer, inventory (and thus your competition) will rise later this year.
In addition, Freddie Mac's Deputy Chief Economist, Len Kiefer, says:
"Housing starts start off 2022 strong, just edging out 2021 for most in January since 2006."


As these newly constructed homes are completed, they will compete with your home. This presents you with a fantastic chance right now. Don't wait for your local market to become more competitive. Today is the day to market your home if you want to sell in 2022 and are ready to get started.
Conclusion


Contact a local real estate agent to put your home on the market at this advantageous time.
---