Monday, February 7, 2022 / by Raj Jaggi


Many homeowners are assessing their options and deciding whether or not to sell their property in today's sellers' market. If you're in that group, you're probably weighing factors like the ongoing health crisis, rising mortgage rates, and your own shifting requirements to figure out when the ideal moment is to relocate.
Recent data, on the other hand, suggests that the moment has come. 76 percent of customers say now is a favorable time to sell, according to Fannie Mae's latest Home Purchase Sentiment Index (HPSI).
Looking back over the last few years, it's evident that today's consumers are quite upbeat. The graph below depicts the percentage of poll respondents who believe now is a good time to sell a home, and their optimism is growing. The large fall in the middle of the graph shows how consumer mood about selling fell at the start of the pandemic as fears about the health crisis and its consequences grown. The good news is that the trend is still improving, and people are becoming more confident about selling their homes as time goes on.
In fact, survey respondents believe that it is a better time to sell a house than it was before the health crisis. According to the most recent survey data, we're at one of the highest peaks in seller sentiment since March of 2019, with highs of 77 percent of respondents believing it's a good time to sell just twice before in June and October of 2021.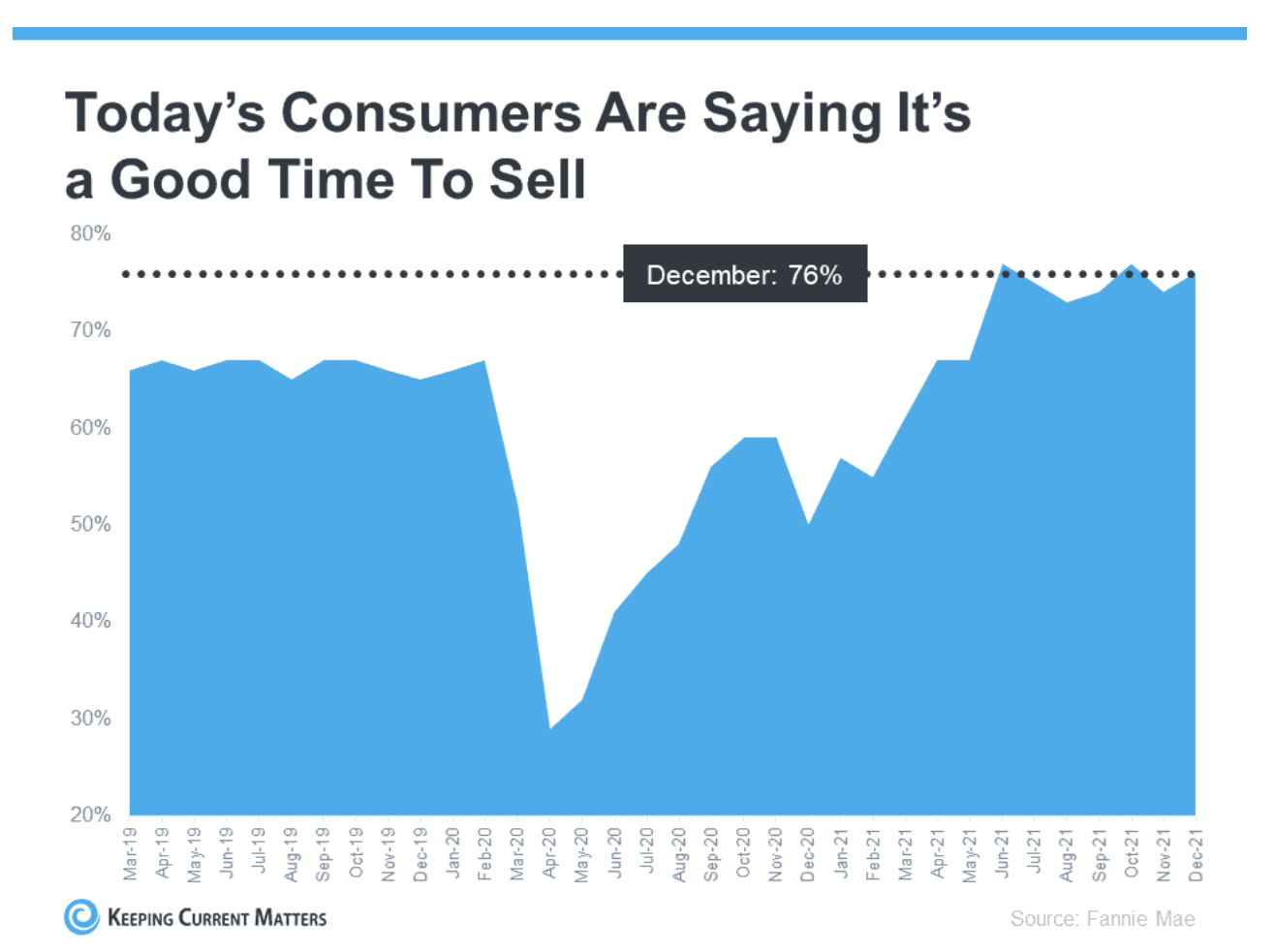 Why Are Consumers So Optimistic About the Housing Market Today?
Homeowners are more motivated than ever to sell, thanks to record-high equity gains, a record-low housing supply, and strong buyer demand. In today's market, there are more buyers than properties for sale, which is driving up property prices and making it a wonderful opportunity to sell your home.
The current supply of homes for sale, according to the National Association of Realtors (NAR), is at an all-time low of 1.8 months. When there is a shortage of properties for sale, sellers are likely to receive more offers, which is exactly what is happening right now. As NAR points out:
"The average home for sale is receiving 3.8 offers today, up from 3.3 offers just one year ago."


Conclusion


With today's low inventory of houses for sale pushing home prices upward, it's no surprise that people believe now is a good time to sell. Contact a local real estate advisor immediately if you're ready to take advantage of today's favorable sellers' market.
---