Tuesday, February 15, 2022 / by Raj Jaggi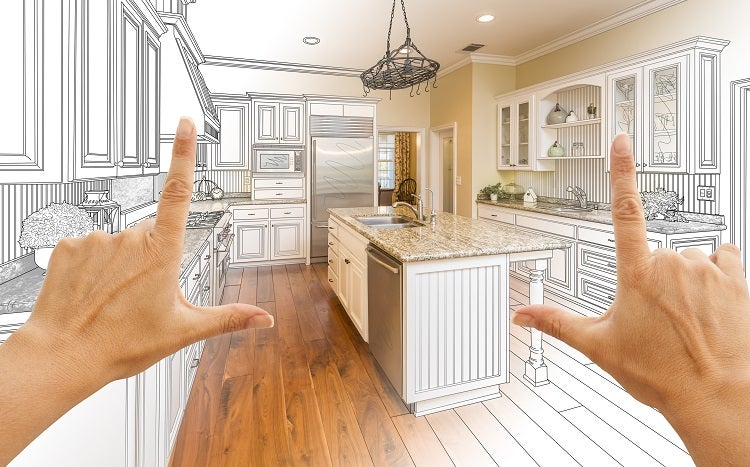 If you're hoping to sell this year, you're undoubtedly considering what you'll need to do to prepare your home to appeal to the full range of buyers. To get your property ready to sell, you'll need to engage with a reputable real estate agent who is familiar with the local market. However, there are a few things to think about when determining what to renovate and upgrade before putting your home on the market this season. Here are three things to keep in mind as you make your project list for the coming year.
1. There aren't many houses for sale


Housing inventory is well below what is considered average in a balanced market. Indeed, the newest statistics from the National Association of Realtors (NAR) suggests that inventory is at an all-time low. Because there is such a limited number of properties for sale, you are in a unique position to benefit from several offers and a rapid process when you sell your property.
However, you'll want to do it while purchasers are still snapping up homes as quickly as they're advertised. Spending time and money on renovations before selling could mean missing out on a vital selling window. Of course, some repairs are important or even required. Working with a real estate professional to identify which renovations are actually needed and which ones aren't likely to be deal-breakers for buyers is the best method to evaluate where to spend your time – and money.
2. When purchasing your home, buyers may be willing to take on projects


Many buyers today are more willing to do their own home improvements in order to get the house they want, even if it means putting in a little extra effort. According to a recent Freddie Mac survey:
". . . nearly two-in-five potential homebuyers would consider purchasing a home requiring renovations."
If more purchasers are ready to do their own repairs, it can be a good idea to let the future homeowners rebuild the bathroom or kitchen so that they can make design decisions that suit their tastes and lifestyle. Depending on the structural state of your property, you could be better off focusing your efforts on minor cosmetic updates such as freshening up the paint and power washing the exterior to make it stand out. Working with a real estate specialist to establish the main improvements to undertake that will offer you the most return on your investment is a better option than over-investing in upgrades, which the buyer may modify regardless.
3. Your agent will assist you in highlighting the improvements you've made


Many people have made big changes to their houses in the last year. According to the most recent State of Home Spending report:
"Home improvement spending rose 25% year-over-year to $10,341. Homeowners who invested in home improvement did an average of 3.7 projects, up from 2.7 in 2020, . . ."
With more homeowners taking on more improvements in the last year, there's a high possibility you've already updated your property to make it more appealing to potential buyers. If this is the case, your real estate agent will work with you to emphasize those improvements in your listing.
The same is true for any future initiatives you invest in. Contact a local real estate specialist for expert guidance on what work has to be done and how to make it as desirable to potential buyers as possible before you renovate. Because every home is unique, speaking with your agent is essential to ensuring you make the best decisions possible when selling this season.
Conclusion


When getting ready to relocate in today's sellers' market, it's critical to spend your time and money wisely. Before you list, consult with a real estate professional to determine where you should focus your efforts.
---