Thursday, February 3, 2022 / by Raj Jaggi
Since the beginning of the year, mortgage rates have risen dramatically. Freddie Mac publishes its Primary Mortgage Market Survey every Thursday. The average 30-year fixed-rate mortgage has risen from 3.22%at the start of the year to 3.55% as of last week, according to the latest survey. This is significant since every increase in mortgage rates alters the amount a buyer can afford. See the table below for an example of how rising mortgage rates affect your spending power: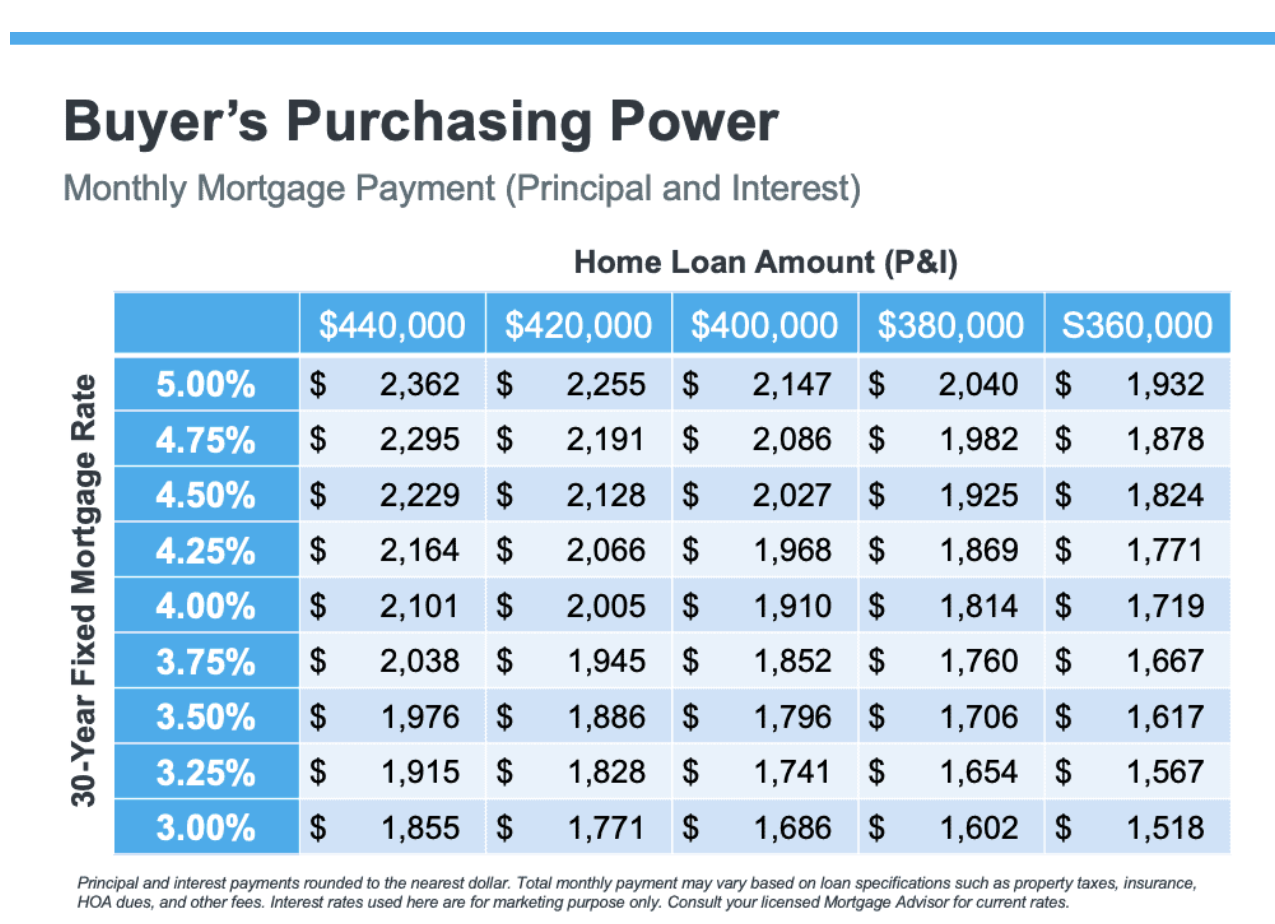 What Is the Best Way to Predict Mortgage Rates?
While it's impossible to predict where mortgage rates will go, looking at the 50-year history of the 10-year treasury yield and following its journey is a strong indicator of where they might go. Understanding the treasury yield's mechanics isn't as vital as recognizing that there's a link between how it swings and how mortgage rates fluctuate. The following graph depicts the relationship over the last 50 years: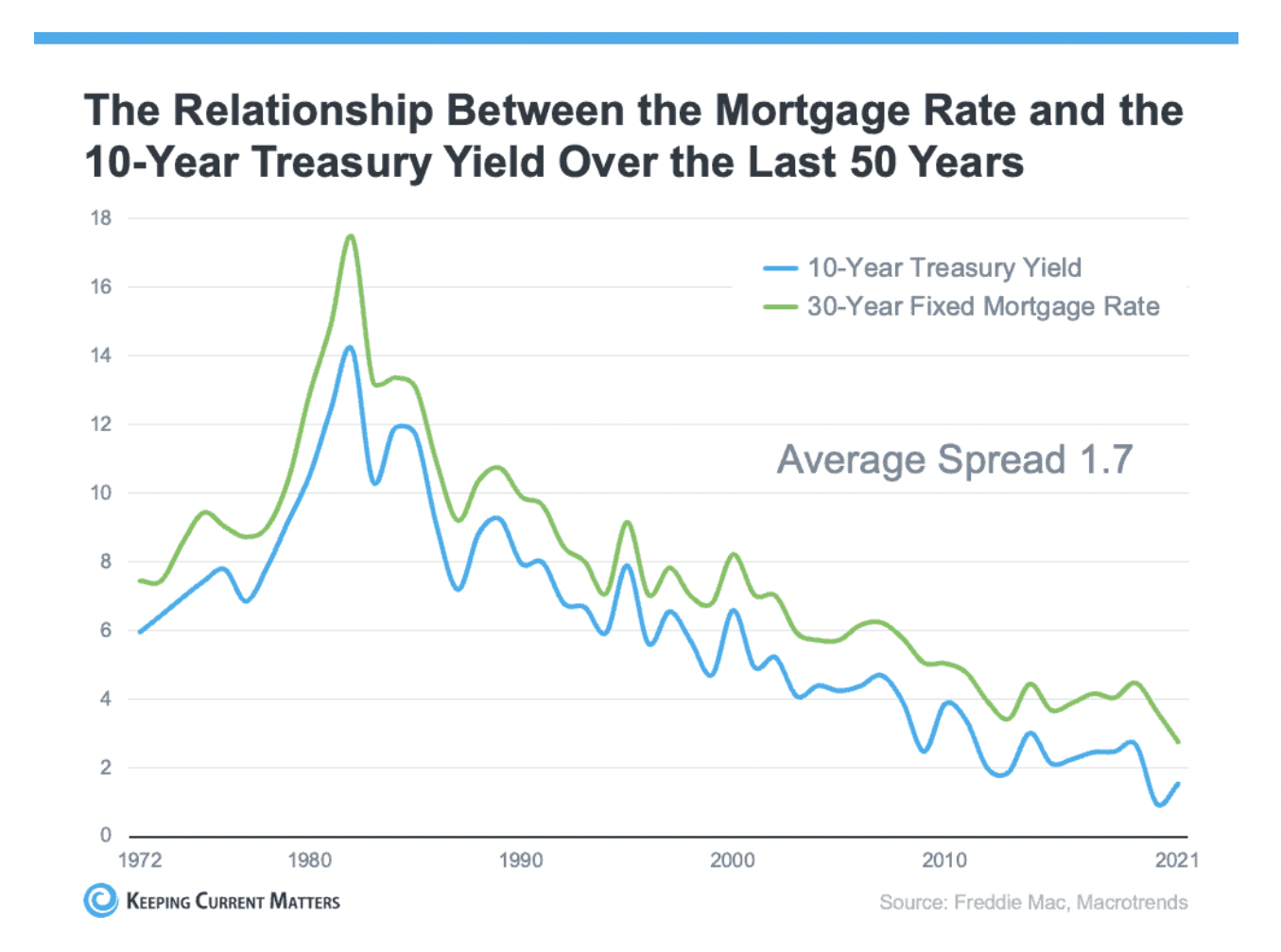 This trend has persisted throughout the new year. The treasury yield has begun to rise, which has pushed rates higher. The treasury yield was 1.81 percent as of last Thursday. That's 1.74 percent lower than the mortgage rate of 3.55 percent released the same day, and it's fairly close to the average margin between the two numbers (average spread is 1.7).
What Will Happen to Treasury Yields in the Future?
With this knowledge, a 10-year Treasury yield projection would be a good predictor of where mortgage rates would be headed. The Wall Street Journal recently polled a group of over 75 academic, commercial, and financial analysts to predict the treasury yield for the next five years. Experts agree that by the end of 2024, the treasury yield will have risen to 2.84 percent. Based on the 50-year history of tracking this yield, mortgage rates will most likely be about 4.5 percent in three years.
Conclusion
It's tough to predict mortgage rates. Mark Fleming, First American's Chief Economist, once said:
"You know, the fallacy of economic forecasting is don't ever try and forecast interest rates and or, more specifically, if you're a real estate economist mortgage rates, because you will always invariably be wrong."

Understanding what's going on with the 10-year treasury yield and mortgage rates will help you make an informed decision on the timing of your purchase if you're a first-time homebuyer or an existing homeowner looking to move into a property that better matches your changing needs.
---