Monday, December 27, 2021 / by Raj Jaggi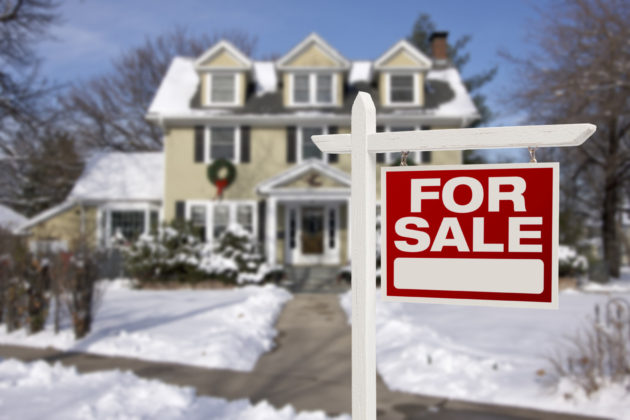 Americans are more motivated than ever to purchase a home, thanks to the potential to take advantage of today's cheap mortgage rates and changing homeowner demands. Buyers are making moves right now, according to experts, resulting in an unusually robust property market for this time of year.
As we near the end of the fall season and the start of the winter months, here's what a few industry executives have to say about the present market's sustained strength and what it implies for the early part of next year.
Lawrence Yun, Chief Economist, National Association of Realtors (NAR)
"This solid buying is a testament to demand still being relatively high, as it is occurring during a time when inventory is still markedly low. The notable gain in October assures that total existing-home sales in 2021 will exceed 6 million, which will shape up to be the best performance in 15 years."
Odeta Kushi, Deputy Chief Economist, First American
"So far in November, purchase applications point to another strong month in sales. Still low rates and demographic demand support this strength, even as affordability and inventory headwinds remain."
The M Report
"The demand for housing in the United States has reached a fever pitch, a trend that opposes the norm of this time of the year when the market cools as the winter months set in."
Mark Fleming, Chief Economist, First American
"Strong demographic demand will continue to act as the wind in the housing market's sails."
What does this indicate for the housing market this winter?
Buyers are actively looking for properties to buy, and they're competing for them. With the momentum from this fall, all indications are that the winter housing market will pick up speed, making it considerably busier than in a regular year. And, as we've seen, the years 2020 and 2021 in real estate were anything from ordinary. It appears like 2022 will be added to that list before we know it.
Conclusion
Look again if you think the home market will calm down this winter. Let's connect to see whether this winter is the greatest moment for you to make a move, whether you're thinking of buying, selling, or both.
---