Monday, August 30, 2021 / by Raj Jaggi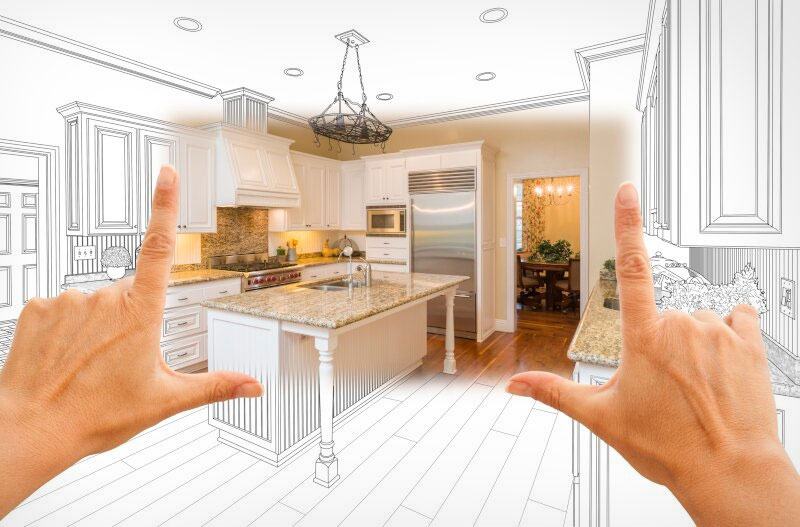 Congratulations on your very own property! You have finally invested in your future, made it through the paperwork, and all that's left is maintenance and improvements per your desire.
If you want to renovate your new home, be prepared to spend a significant amount of money. According to HomeAdvisor.com, the average kitchen remodel costs $20,000, while a bathroom redesign costs around $9,000.
Property maintenance and repair can be costly, even if you don't perform any big modifications, depending on the age of your home and how well it was maintained. Even with modern homes, a reasonable rule of thumb is to set aside 1% of the cost of your property each year for maintenance. So, if your home is worth $500,000, you need a budget of $5,000 per year for maintenance. So today we're going to talk more about how to handle your new home's improvements and maintenance.
How do I pay for the improvements?
Once you are ready to make improvements to your new home you always have the option of putting it on a credit card or taking out a personal loan. The benefit of being a homeowner is that, unlike renters, you can borrow against your home to fund home improvements. Make sure you understand any loan agreement's conditions, including fees, fines, and limits.
- Refinance your mortgage
- A cash-out refinance
- Get a home equity line of credit (HELOC)
- Home equity loan
To determine which is best for your situation talk to your bank, accountant, or whatever financial professional you deal with.
Contractors and Repairman
Even if you aren't planning a major home remodeling, you'll want to make sure you employ the best people to assist you. Not the time to get lazy with your research. Look for red flags, recommendations, and reviews. Request referrals from friends and neighbors. Before any work begins, get several quotes and make sure you and the service provider are on the same page about schedules and money. Remember it's your home that's being touched so if you are not comfortable or happy with certain work voice your opinion, Call them out on the mistakes with respect of course.
Ongoing home maintenance
Just like vehicles your home requires regular attention in order to maintain its operations with ease and avoid future problems. The following is a list of common house maintenance tasks that most homeowners perform and when they are advised to do so.
Monthly
- Inspect and replace HVAC filters
- Clean garbage disposal in the kitchen sink
Semi-annually
- Test smoke alarms and carbon dioxide detectors
- Test water heater's pressure relief valve
Seasonal:
Spring
- Clean gutters
- Check the foundation for any signs of cracking
- Check the roof for signs of wear and damage
- Clear dead branches, bushes, and shrubs
Summer
- Yard maintenance
- Deep Clean Basement & Garage
- Insect inspection
Fall
- Prep heating system
- Flush water heater and remove sediment
- Clean fireplace
Winter
- Check shower and bathtub grout
- Clean showerheads and faucets
---