Thursday, September 23, 2021 / by Raj Jaggi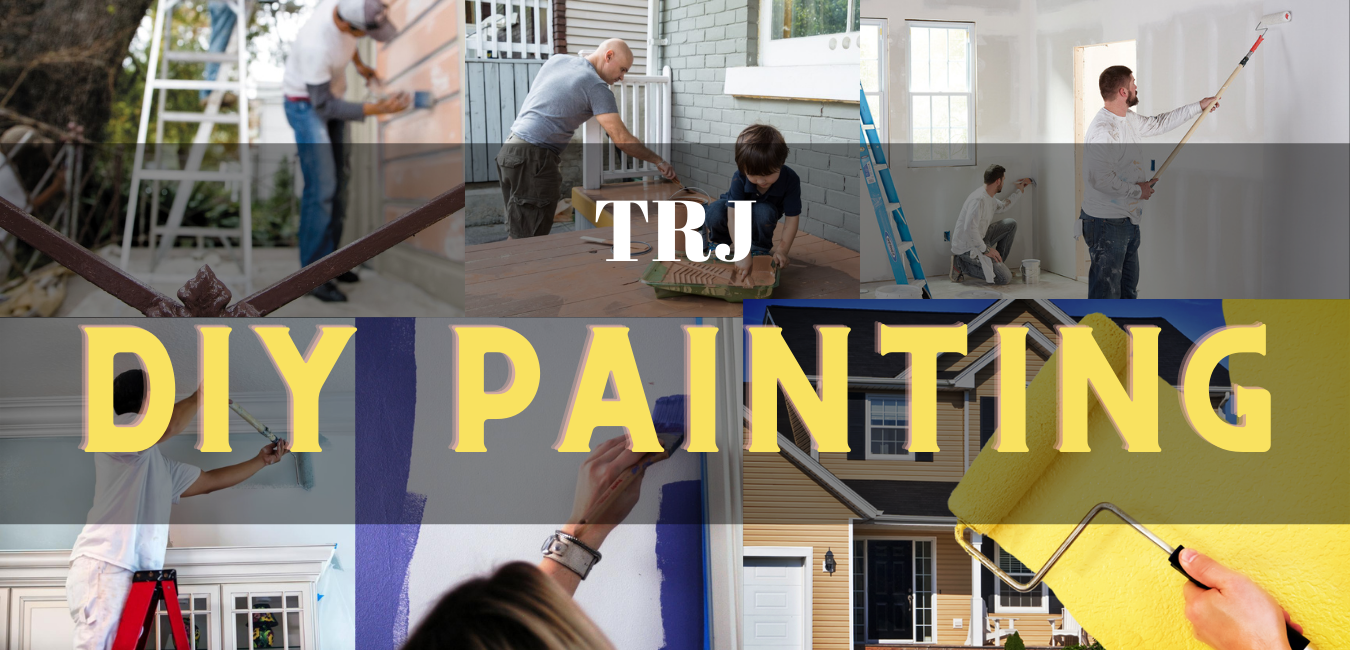 So you're into DIY projects? About to start painting? One of the quickest & cheapest methods you can give your house the makeover it deserves is by applying a fresh coat of paint. Whether your painting the interior or exterior of your home, that fresh coat will do it justice. Today we'll go over some rookie mistakes to avoid when painting your house! You can be a homeowner looking to freshen up your home or a seller who is getting rid of the old ugly colors for a modern tone that will appeal to buyers, your best bet is to stick to the DIY route and save some money! Plus, there's just something so satisfying about doing things on your own.
Now before you put all this excitement to work avoid these 5 amateur mistakes to get a professional-level paint job. Even if you are a seasoned DIY-er, picking up a new trick or two to help you avoid difficulties on your next painting project won't hurt.


1. CLEAN THE WALLS!

Overlooking the walls will already lead to a bad paint job. Many eager homeowners just jump into the action without first cleaning the wall, make sure it's prepped for a fresh coat. Check for dents, scratches, and writing. What separates a professional and a homeowner when painting the home is this step. While each paint job is unique and necessitates various preparations, the most important thing is to start with a clean, dry, and smooth surface.
Going above and beyond ensures your preparation. Your walls might look in pristine shape but most likely contain a lot of dust, dirt, and grime, which can cause uneven paint patches or paint that chips and peels off easily.


2. COVER THE FURNITURE!
Make sure your floors, furniture, and other appliances or fixtures are protected by some sort of covering. Yes, it is more work, but it will save you a lot of headaches and time-consuming cleanup. If you're painting the inside of a house, move all of the furniture and cover the floors. Also, protect the doorknobs from spills and leaks by covering them. For the outside use drop cloths to protect your lawn, plants, and other items that can't be moved out of the way while painting.


3. Am I using the right tape?
People tend to avoid using tape as borders because it is a hassle and time-consuming, especially for tricky corners. Doing so will leave crisp clear edged on the paint job. If you want that professional-looking result don't overlook the tape!
But keep in mind that any tape will not suffice—you'll need painter's tape, which is specifically developed for the purpose and won't leave any residue. To avoid the dried paint pulling off, remove the tape before the paint dries entirely.


4. Brush Quality
Using high-quality tools—paint brushes, rollers, and spray paints—is vital to a good paint application, regardless of your skill level. Although they are pricey, it is worthwhile to invest in the ideal brush for the surface you're painting and the sort of paint you're using. Your paint will apply more evenly and quickly, and your brushes will not leave behind loose bristles or uneven spots, giving your home the professional appearance you desire.

5. What techniques to use & what bad habits to avoid
When it comes to achieving a flawless finish, experience is key. When painting any portion of your home, you may improve your chances of getting fantastic results by eliminating these habits and techniques as much as possible.
- Don't entirely submerge your brush in the can. Simply dip the top portion in the paint. This will give you a proper amount of paint for a proper stroke and you won't be wasting the paint. The goal is to make clean strokes and avoid bleeding.
- Don't add a second coat too quick!
- Avoid overbrushing, too much brushwork, especially when painting woodwork, doors, or cabinets, will result in ugly brush marks and ridges
---